Post by Gabriel McBride on Oct 2, 2011 3:46:48 GMT -5

Reviewed by: OOG, BG
Accepted by: BG
16 Nov. 2011
Gabriel McBride
---

Full Name- Gabriel Alexander McBride
Gender- Male
Age- 29
Date of Birth-09/16/1981
Sexual Orientation- Heterosexual
Location- Los Angeles, California
Celebrity Claim- Tom Hardy
What should we call you?- BeyondThePale
Play anyone else?- Not yet
Have You Read the Rules?- Why is that T-Rex Eating the Jew?

---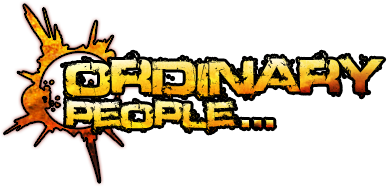 Personality-
Gabriel is a true competitor at heart. He is honorable to a flaw and has no idea his power actually gives him an edge in combat. He has it in his head that he has just simply reached his moment of clarity where his martial focus has finally reached its peak, or at least so he tells himself, even though this clarity seemed to have occured without any apparent or significant advancements. One minute he is a mediocre MMA fighter, the next he seems unbeatable.

He is so obsessed with being a true competitor that he is willing to pretend his oblivious to any edge he may recieve during a fight. He could never allow himself to think for a moment any victory, no matter how great or small it may be, was achieved with anything other less than his own actions.

When he was a child his father (based on the few memories he had of the man) instilled a very damaging personality flaw which he has allowed to consume him and guide every move in his life. He had to be the best at everything he did.

As he grew into adulthood, Gabriel developed an overwhelming need for financial security. He knew money meant more security, even in his younger years, especially since he was taken from his home after his birth father had lost everything due to excessive gambling debts, including his own life. He vowed to never let money rule him, meaning he would have to have as much of it as possible, at all times. He is obsessed with being his own manager, he sets up his own fights, he organizes every move his career makes, because only he knew the importance of his goals.

As far as religion is concerned, he is mostly agnostic-theist, meaning he is of the belief that there is an intelligence which created this world, but there is no way for mortals to fathom the existance and true design of a true immortal being. He has studied many religions but he defines himself as more akin to that of the ancient celtic beliefs which is the foundation of Wicca. Not that he practices which craft, he just believes in the fundamentals of its teachings.

He is extremely paranoid of government officials, from state social workers and psychiatrists to officers and agents of law enforcement. Gabriel is borderline narcissistic, his only saving grace is his love and devotion to his fiance, Josie...Well and his Giant Malamute, Dee-Oh-Gee.

Likes-




Competition

Winning

Financial Security

Honesty

Reputation



Dislikes-




Cheating

Losing

Poverty

Liars

Defamation of Character



Strengths-




Indomitable Will

Courageous

Fair

loyalty

Honorable



Weaknesses-




Stubbornness

Competitive to a fault

Never willingly backs down from a fight, regardless of the odds

Short sighted, lacks the ability to plan ahead

Fear of Commitment in relationships

Rebellious

Prideful



Skills-




Mixed Martial Arts

Streetwise

Combat History Buff - He knows nearly everything there is to know about any senario in history which involved individual combat, mostly dealing with matial sports, and can recite the events verbatim.



Flaws-




Borderline Narcissistic- There are very few individuals in his life who come before himself and his career.

Severe Paranoia of government officials

He suffers from short term memory deficiency due to his inability to focus on anything unrelated to martial combat.




---


Abilities/Powers/Skills-

Kinetic Transference: He is not completely susceptible to physical damage. Any physical force which causes him direct harm is spread evenly throughout his body and stored in reserve. This reserve can then be released, and the effects transferred, through physical contact. This does not mean he is impervious to harm, he can be harmed and can even die, but upon coming into contact with another physical object, living or not (can be a living organism or inanimate object) the object or person he is in contact with (even after death by physical means) gains the damaging effects. All stored kinetic energy is released instantaneously, so damage which is caused to him over time can be added together in one single touch. He has the power to gold back this ability so as to release the energy when he decides it is time.

Technical Superiority: Gabriel has the ability to overcome the prowess and/or expertise of a single subject at a time (of his choosing), so that they can not technically out match him in any physical way. He is always a little bit stronger, a little bit faster, a little more agile, a little more durable, a little more fortified, a little more reflexive, a little more experienced in a certain skill or technique etc.

Intended Upgrade: Technical Superiority will eventually become true superiority.

Connection: Both abilities are connected as a response mechanism to physical situations. They were obtained due to his desire to meet his primary goals/objectives, to always win in any physical competition. One being his own personal physical response and the other acting as a defense mechanism to ensure his survival so that he could eventually win any physical dispute.

Mixed Martial Arts Training:

Gabriel grew up without much education in the way of higher learning, but he has plenty of street smarts. He dedicated his life to the discipline and versatility of mixed martial arts with focus in Muay Thai, Sambo, and Pankration; the skill set necessary for most mixed martial arts fighters. All aiding in focusing the 3 major stages of Mixed Martial Arts fighting competitions; Stand-up, Clinch, and Ground. His study of martial arts history from his younger years lead him to reading more philosophical literature such as Sun Tzu's The Art of War, as well as some less militant works such as the teachings of Aristotle, Plato, Socrates, Nietzsche, and Dante. He doesn't necessarily uphold their teachings but they did help him develop a more open and analytical mind, making up for his lack of intelligence with a profound wisdom.


Limits-

Kinetic Transference: He is only capable of transfering the maximum threshhold of pain that a fighter in peak condition would be able to withstand. He can take severe punishment but as long as it is not a killing blow he can conciously decide when and how much of this kinetic energy to distribute. He can store an infinite amount of kinetic energy (physical damage) for a finite amount of time. He must release this energy as soon as possible or it will begin to boil over and cause him even greater pain. He could die from holding on to too much kinetic energy. For example; if he were to be involved in multiple fights where he suffered intense amounts of physical pain, it only fades when he is able to release it. So unless he releases this energy it remains as consistant pain which can build up to a killing blow. Much the same principle of a Boxer who suffers a brain clot in one fight and dies from a single punch in his next fight, until the kinetic reserve is released, it never 'heals' on its own. So in short, unless he is allowed to physically release the kinetic energy, he can never recover from physical trauma.

Whatever he makes contact with can only accept tranference of the maximum amount of kinetic energy its form can absorb (a frail person with a low threshold of pain will die from less kinetic force than a trained and conditioned fighter. And in that same line of reasoning a simple glass window will shatter with less kinetic force than that of one made entirely of plexiglass). In short, the amount of transfered kinetic energy depends entirely on the object or individual which it is transfered to.

Even the 'Dead' condition can be transferred so long as physical contact is established. While dead, Gabriel is unconscious and unable to initiate this power, so it is technically in free fall, until the moment physical contact is achieved. The 'Dead' condition can only be transfered to an organism that can technically 'die'. After this point the rule of transference applies as normal and he can tranfer up to the amount of physical trauma the host's form can withstand without losing its complte physical form (A human body that has taken too much kinetic energy could likely explode/implode making it impossible to continue absorbing it).

Technical Superiority: Gabriel must be in close proximity of his target before he can absoorb his/her physical skills and attributes. Close proximity could mean any position he can be in to experience their skill first hand, even without them using it. Which means he could attune to a close combat fighter's skills so long as he is within range of potentially experiencing said skills first hand. Furthermore he could attune himself to someone at long distances (so long as he can physically percieve them) and attain their ranged combat skills as well (archery, long range shooting, throwing skills etc). He is not mimicing their movements as much as he is tapping into their existing talents and making better use of them than they are currrently capable of.

With the definition above in mind, this ability only allows Gabriel to be as good as he is normally, or as good as his current opponent/target. He can only attune himself to one individual at a time and it only involves physical attributes which involve things the individual could physically perform. Examples of the talents which he can attune to are as follows; martial arts training, power lifting, sprinting, gymnastics, slight of hand, dancing etc. He takes these abilities and amplifies them enough to be better at them than his target. Virtually anything which can be and has been adopted into the target's muscle memory and the part of the brain which distributes fighting instincts and technical prowess.

He does not have to see the skill being used in order to attune to it, he only needs to somehow know that the target is capable of it. IE, if he witnesses someone perform a Kung fu related maneuver he instantly taps into that reserve and becomes better at that particular martial art than his opponent. This is what I like to call, the "anything you can do I can do better" ability. Or at least that is eventually what it will become, on a more generalized scale. Currently Technical Superiority only involves things a being is physically capable of. This does not involve power mimicry, unless the ability is physical in nature such as super strength and powers akin to it, and it only last as long as he is in direct proximity of the target and up to the range with which they can perform their specific skill or ability.


---

Appearance-
Gabriel stands roughly six feet three inches tall, weighing two hundred and twenty seven pounds. He is in prime physical shape making it very obvious he works out obsessively. He doesn't exactly have what most would consider, quintessential model type good looks, but he is moderately attractive to some, in a potentially dangerous and unpredictable sort of way.

He has several tattoos; 1. The Virgin Mary on his left arm with some tagging on his shoulder. 2. Drama Masks with the words 'Smile now Cry later'. 3. A dragon on his left underarm. 4. Fighting Irish leprechaun on his right arm with a tribal band around it. 5. A full back tattoo of the angel of death standing in a graveyard behind an unmarked tombstone.

Faction- Neutral
Birthplace- NLas Vegas, Nevada
Mother- Cassandra McBride
Father- Daniel McBride
Siblings- None
Spouse / Partner- Rosephine "Phine" Lee/31/Gabriel's "Cut-man"/civilian
Children-None

History-

Gabriel McBride was raised in northern Ireland. At the age of 8 his mother passed away and he began acting out in violent ways. His father was a gambler, he took him to any and every sporting even, as he tried to teach his son how to separate a winner from a loser based on intuition and what he liked to call 'common sense' (Which was more akin to the 'feelings' gamblers all seem to believe they possess). His father was the best, he never lost a bet and he was never wrong when he claimed to see a winner. That is until the day he got involved with a arms dealer who just happened to also moonlight as a bookie. The man thought Gabriel's father was somehow stealing information, because he managed to bet correctly on a fixed fight, which just so happened to be a long shot that no one else aside from the bookie and Gabriel's father bet on.

Needless to say, Gabriel's father was on the bookie's hit list, and when he wouldn't give up the 'source' of his information, the man killed him right in front of Gabriel.

Before Gabriel could fully accept what had happened, he was on a plane to the United States to an adoption agency as per a request in his father's will. According to his father's written statement and several documents in Gabriel's name, he was technically born in Las Vegas, Nevada. His parents had come to Las Vegas because Gabriel's father wanted to see the Sugar Ray Leonard and Thomas Hearns fight at Ceasar's Palace. Just before their flight home that same night his mother went into labor and he was born as an american citizen.

Gabriel was raised in the Nevada foster care system, moving from foster home to foster home until he was released on his own recognizance on his 18th birthday. He already had his high school diploma for 2 years by that time and made it through college on a Boxing scholarship.

He attended an illegal Mixed Martial Arts event with one of his old boxing coaches from the University of Texas at Austin (where he finished his degree in sports management). His Coach at the time, Joseph Hallister had another agenda than a simple night out. It turned out to be a recruitment exercise. And it worked...

Gabriel instantly became obsessed with MMA fighting. Joel became his manager and the next thing he knew he was fighting professionally. It was a few matches after he went pro when he met his future fiance, Rosephine Lee, a Malaysian native who came to the united states to study medicine. Against the advice of his coach and manager, he made her his "cut-man", not out of a necessity (he had never lost a fight and never was badly injured enough to require medical attention, regardless of the beating he appeared to take), this was out of infatuation with the woman, and her extensive expertise. And she did not accept the offer because she aspired to work as an MMA medical examiner, she had the talent and skill to become a doctor in any field she desired. The truth was that she was just as infatuated with him as he was with her.

This is where the story begins...Gabriel is becoming more and more competitive the more fights he loses and this unhealthy obsession has been putting a strain on his personal relationships. If he continued to lose, it would eventually force him to abandon every friendship he ever made. But regardless of his growing obsessiveness, Rosephine did not back down an inch, she was with him through thick and thin, no matter how hopeless he seemed to become, she still believed in him. He would become a great fighter one day, or he would spend every waking moment until his death trying, and she was determined to stick with him every step of the way. Which was why it was no surprise that Gabriel proposed to her. For the last two weeks of his training for a Heavy Weight Championship qualifying match, which landed on him at the last minute because no other fighter would agree to fight with so little prep time...but already he seemed different...more confident...more centered....and with that came enough confidence for him to want to move their relationship to the next stage. She agreed but told him, in her usual playful way, that he had to win in order for her to actually go through with it. For once he knew he was not going to lose...something deep inside of him would not allow him to accept even the most minute suspicion that he would lose this fight.


---

Sample RP-

Gabriel dropped to his knees from an elbow being dropped directly on top of his skull. He was shaken and barely felt the spinning hook kick to his abdomen landing before he made it to his knees. The kick sent him directly against the cage just as the bell rang. He couldn't help but smile, even though he knew his opponent just inadvertently saved him from a potential knockout, giving him 3 fractured ribs as an alternative.

Gabriel stumbled his way to his corner and took a seat.

"Gabe...you're killin me out there!" exclaimed his trainer as the med team checked out the small gash on his head. A slender Asian-american woman with long black hair took immediate evaluation of his condition, making sure to go through the entire checklist before offering her own berating.

"I'm not gonna tell you what you had to go through to get here, I'm not gonna point out that this is something you have fought, bled and almost damn near killed yourself for..." It was apparent that Hallister had a way of saying everything he wanted to say while claiming not to have said it. "I'm not even going to explain how its a damn miracle you even made it this far...You're a sub par fighter at best, but even you can do better than what I'm seein in that ring!" Hallister was also obviously very sentimental when it came to Gabriel's capabilities.

"Now you get your ass back in that ring and pretend you know how to fight for once in your godforsaken miserable cockroach of a life!" Hallister demanded continuing to grumble and shout profanities as he exited the cage.

The woman, his 'cut-man' since his first MMA fight, got in front of him as he stood and readied himself for the bell. Josephine, the most beautiful, kind, gentle, amazing..."Stop f***ing around and Get your ass back in there and win..." And most direct woman he had ever met. She let her hand linger on his swollen cheek for a moment before finally exiting the cage, though he wasn't sure if it was out of the obvious affection she had for him, or to give one last assessment of his line of sight before allowing him to continue. It was more than likely both.

Gabriel smiled as he replaced his mouth-guard. He cracked his neck to either side as he waited for the bell. He was feeling a little light headed, but he knew as soon as the bell rang he would snap out of it; adrenaline was a very reliable and very dear friend of his.

He closed his eyes and began to focus his center for the first time in this fight. This was a qualifying match, if he won this he would be in line for the heavy weight title; a chance which fell into his lap at the last minute. Now he had a choice...reach deep inside himself and bring out the warrior he knew he was, or lose a once in a life time opportunity to validate his entire existance...

Gabriel held his hands up as he closed his eyes, and was shocked to realize he could see sense his stance perfectly. Perhaps it was the fact that he was moments away from passing out...he knew he had to have received a concussion at the very least from that elbow to the top of his skull. But somehow he knew that he was perfectly stable, he also knew that he was already in position in front of his opponent, mirroring his opening stance exactly, even as the Thai fighter changed it due to the obvious confusion as to how Gabriel was mirroring his movements, without ever once opening his eyes.

The bell rang...

...The round began...

...And Gabriel's eyes opened...

Gabriel and his opponent reacted at almost the exact same moment in similar fashion, but it was Gabriel who seemed the quicker of the two, landing a straight kick to his opponent's chest, coming under the Thai Fighter's high crescent kick aimed for the side of his face and knocking him back a few steps. His opponent quickly regained his footing and stepped forward again, this time lifting his opposite leg for a wide round house, but Gabriel countered with a forearm to his shin and he fell back again, this time forced to momentarily brace his bruised shinbone.

His opponent recovered once again and came in with two quick low kicks which were blocked with two shin blocks from Gabriel. The Thai Fighter recovered once again, but since he was not moved back this time, he adapted his movements to accomidate for a close quarter assult, attempting to land a combination of elbows which were blocked by Gabriel's forearms.

Gabriel ended the combination block with a right downward strike, catching his elbow on his opponent's temple, which dropped the Thai fighter to one knee.

Gabriel backed up giving his opponent space to stand and regain his footing. It was obviously a completely different fight in this second round. The Thai fighter didn't know how to react, it was as if he was facing a completely different opponent. His confusion showed plainly in his movements and technique as he fumbled to find a rhythm that was never going to be allowed to build up momentum.

The Muay Thai fighter stepped forward but leaped into the air as Gabriel's foot came out to block what seemed like another kick coming from his opponent's left leg, but instead it became a jumping knee from the side that would have put a lesser fighter down and out. Which was how most would have described Gabriel before this fight.

After having been a decent and versatile mixed martial arts fighter for so many years (yeah he was good but he was never great) He finally seemed to have found his center...and here...he was the master...he was finally a true warrior...he was superior...he was finally a winner...

Gabriel caught the knee with both elbows pushing his opponent back as the Thai fighter dropped back to his feet, but Gabriel was already lined up for his next move...He side stepped into the Thai fighter's landing path and reversed his opponent's momentum as soon as he touched the canvas, lifting him slightly off the mat and leaned forward pushing him into the cage with such force that it nearly ripped it from its restraints. The Thai fighter hit the cage so hard that it could almost be heard over the screams and cheers of the crowd...but what came next nearly left even those deafening cheers and jeers in a hushed silence.

Gabriel came in with a running knee to his opponent's gut causing the Thai Fighter to remain in his position against the gate instead of staggering forward, also causing him to haunch forward a bit. Then he immediately side stepped and shuffled his feet positioning himself for a knee lift to his opponent's face with his opposite leg.

Now the Thai fighter was allowed to stagger, but Gabriel did not allow him a moment to recuperate. He stepped ahead of the Thai fighter and spun a 180 degree turn and pushed his open palms out and into his opponent's torso pushing him against the already loosened gate, taking a few steps back as he did so. The Muay Thai fighter was propelled forward several steps from the spring of the loosened gate as Gabriel's leg went completely over his head, allowing him a brief moment, almost as long as it took the Thai Fighter to blink, as he stopped dead in his momentum, thinking he ducked the kick, which was soon revealed as an obvious ploy, at least to anyone watching the slow motion replay after ward...

Gabriel touched down with his right foot from the intentionally avoided crescent round house kick, stepping to his opponent's side and instantly shifted his weight to land a vicious knee his face just as he leaned forward in his assumed avoidance of the ploy, landing directly on the bridge of his nose and the center of his forehead knocking the Thai Fighter back a single step before dropping to the canvas like a sack of bricks.

When the bell rang Gabriel regained his footing after stumbling out of that seemingly impossible maneuver, and turned to his corner, looking a bit more confused than his manager and his 'cut-man', which was some feat considering that they both appeared to be completely and unequivocally awestricken.

Gabriel tried to smile as the referee stepped up to raise his hand in victory at the obvious knockout, but he could only manage a smirk...his lips were twitching too much to successfully accomplish anything else...