Post by Alice Taylor on Apr 6, 2010 1:31:18 GMT -5
Reviewed by: Oogie, Gracey
Accepted by: Oogie
08.19.2011
Alice Taylor
---

Full Name- Alice Laura Taylor
Gender- Female
Age- 20
Date of Birth- June 23, 1991
Sexual Orientation- Bisexual
Location- Las Vegas
Celebrity Claim- Bowden, Katrina
What should we call you?- Cerie
Play anyone else?- No
Have You Read the Rules?- JESUS TITS AND GOD AMERICA

---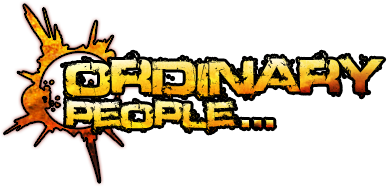 Personality-

Throughout her time employed by the Company, as well as the adventures she had partaken in, Alice's personality slowly but very surely shifted from the innocent and disciplined test subject the scientists wanted of her, to the person she truly is deep down inside: a human being yearning to explore the darker half of herself. Being awfully palatine-like was the manufactured product of expectations others had placed on her. The only thing that matters to the young woman now is one thing and one thing only: herself.

It is hard to fathom a person trained to maim and murder at a young age to live without taint in her heart. The Company had done much to suppress them, but after intense violence of the Fight Club, the horrors of Hell, and the hatred of the Registration Act... Alice can finally see the world she once wanted to save, one smile at a time, in its true form. It just isn't worth her time.

The lawfulness in Alice still dictates a sense of order should be maintained. The rules of her employers are there for a reason, and it serves well to know what her peers must adhere to. However, the sight and sound of chaos and destruction makes for beautiful excitement. In short, Alice is willing to follow the rules, until she has no more use for them.

Alice is not entirely evil. She has no need for unnecessary bloodshed, and she has no intention to cause suffering without purpose. But, as time as time again it was proven that there was no such thing as karma, Alice is done with helping the needy. The only way to get back what you put in is if you put all of it into yourself. Morality itself becomes a mere calculation of cost and benefit. There really isn't any absolute to actions, be it "good" or "evil". There is only actions that can better one's self, in order to stay on top of the food chain.

It is with Friedrich Nietzsche's philosophy that Alice now conducts herself. Even as she joined the Company, she still felt like she was in a cell, forced to be a cog in a greater machine. Alice wants to be free, and to be free, she needs to be greater than who she is now. The will to live is such a weak and miserable notion. The will the power, however, drives her to ultimate freedom, that is, the freedom to do what she wants, and be strong enough so that no one can stop her.

It is also with this "master morality" that Alice grew to despise the weak, particularly those that are left behind by evolution. Naturally, the "slave morality" in civilians causes them to clash with those gifted with superhuman powers. Just a whimper from a dying sub-race, nothing more. But, should the weak try to impede progress, Alice has no problems ending the pests.

Likes-




Like-minded people

Wealth

Strength, both in personality and in ability

Being on control of her own destiny

Kittens



Dislikes-




Civilians

Showing her own weaknesses

Rain

People that won't let her be herself

Spicy food



Strengths-




Always strives to be better than everyone else

Lacking a sense of traditional morality

Courageous

Passionate

Very calculating in her actions



Weaknesses-




Impatient

Can't back down from a fight

Doesn't take criticism well

Lacks sarcasm detector

Mildly bad memory



Skills-




Parkour and acrobatics

Multiple forms of Chinese martial arts (Northern Shaolin, Hung Gar, Tai Chi, Bagua) backed by telekinetically-enhanced strength

Company-provided advance military and agent training, enabling Alice to perform anything from assassinations to espionage

Playing the piano

Acting



Flaws-




Obsessive compulsive disorder, where she can't help organizing everything that belongs to her, and throw into disarray those that don't belong to her

Arachnophobia

Mild allergy to dogs

Insomnia

Slight paranoia




---


Abilities/Powers/Skills-

Telekinesis:

Telekinesis, or psychokinesis, is the ability to move tangible objects with one's mind. This is performed by being able to exert a push or a pull upon objects in any direction. The vectors, quantity, and quality of these forces combined allows for a variety of effects. The simplest form is to levitate objects by putting forth a constant force against gravity. Objects or people could also be pushed or pulled forcefully by adding a quick acceleration to one direction. An acceleration could also be added to something already in motion in the reverse direction, thus slowing it down to a full stop. Sending a force with a wide area of effect into a person would knock the person back, while sending a very concentrated but powerful push could puncture or cut human flesh and bone. The force could be used on the user in order to enhance movements, strength, and even allow for self-levitation.

Mimesis:

Stemming from Alice's telekinetic power, she could also make a constant but controlled push or pull in an area she desired. For example, if she was to create a constant three inch push over a wide vertical area, the constant force could have the same effect as an invisible wall. Having a small amount of push going towards the ground in a sparse and random pattern could imitate raindrops. More complex objects could also be created via this concept if a concentrated push in a controlled area to imitate tangible objects, such as ladders and boxes.

Limits-

Telekinesis:

Despite the potential, the amount of telekinetic power Alice wields are limited. The distance between herself and the object she wishes to move dictates the amount of force and the amount of control she has on the object. Even at the distance of physical contact, Alice could only lift about five times her weight. Distance also reduces her telekinetic accuracy, as she would have some troubles picking up a golf ball from across a basketball court.

Mimesis:

To exert a constant and controlled push in a manner that resembles tangible objects or different phenomenon requires an incredible amount of constant concentration. In order to use this ability, Alice would need to truly imagine as though the effect she wanted was really happening. To aid in her concentration, she would use miming movements as a way to reinforce the idea. For example, to make a telekinetic wall, she would spend some time doing the "mime wall" act to help with the concentration. This concentration is also easily broken by sudden distractions. If Alice was to use mimesis to create a stepladder, and started going up the ladder while focusing hard, a loud and unexpected noise behind her would break her focus, and the ladder would disappear, leaving her to crash to the ground.

For very simple mimicry, the concentration needed is not very great, as she could form throwing stars or baseball bats quite easily. However, because light exhibits properties of particles, Alice's telekinetic pushes and pulls actually partially refract light, making mimed objects somewhat visible to the human eyes if one was paying attention.


---

Appearance-

Standing at 5'9", and weighing only about 130lbs gives Alice a fairly slim build. As the Company wanted her to concentrate on telekinetically enhanced movements, her muscle mass didn't grow proportionally with the amount of physical exercises in her training. Her hair is naturally blond, and her ocean blue eyes completes her fair complexion. Though she is only twenty, her youthful look often has people mistaking her for being a bit younger.

Before being taken in by the Company, little Alice loved wearing blue and white dresses. While in Company holding, she wasn't provided with much variety in wardrobe, but she still preferred clothing that was blue and white over others. Recently, after her visit with one Charlaine Rosenberg, Alice prefers adding a dash of red to her blue and white attires.

Faction- Company (True Neutral)
Birthplace- Vancouver, Canada
Mother-] Sharon Hannon-Taylor/44/deceased/civilian
Father-Geoff Taylor/46/deceased/civilian
Siblings- None
Spouse / Partner- None
Children- None

History-

Alice Laura Taylor was born on June 23rd, 1991, in Vancouver, Canada. Her parents were originally from New York, but her father, Geoff, was relocated to Vancouver to start a Western Canadian branch of their financial services company. Alice, ever since she grew out of infancy, had always had a bright smile on her face, and rarely any tears. Her love and joy for life was infectious to all those around her. She was very well-mannered amongst other children, befriending everyone she met with no signs of shyness.

Problems arose though, a couple of months after Alice's fifth birthday. Every morning, Alice's parents noticed their daughter's room was slightly rearranged from the night before. At first, it was little things, like her rocking horse moving from one side of the room to the other, or her play house was on the floor. They figured Alice might have been getting up at night to play, even when Alice said she did no such thing. But then, the movements became more and more bizarre. The heavier furniture, such as her bed and her big drawer would be moved, and moved by a fair distance. One night, Alice's parents were awoken by her sobbing. They opened the bedroom door to find the most odd sight. Alice's bed was leaning vertically beside a wall. Her little desk was upside-down, and had the big drawer on it, and the rocking horse on top of the drawer, with Alice's favourite teddy bear riding the horse, atop of everything. The drawer had all of Alice's coats neatly folded in it when they should've been hanging in the closet, and all of her shirt were hanging in the closet while it should've been where the coats now resided. One ceiling light's lightbulb was unscrewed and was put beside the window, with the blinds all pulled up, and her clock was hanging from the cord. Alice was sobbing, not because she was dumped out of her own bed, but because she couldn't reach her teddy bear, stacked up so high from the ground.

After staying with Alice as she slept for a few nights, her parents realized that Alice was moving the room around while sleeping. They first thought it was a haunting, but noticed Alice talking in her sleep, and her speech corresponded with what was going on in the room. When Alice muttered, "Let's go, Horsie", the rocking horse moved from one end of the room to the other. Alice's mother, Sharon, whispered for Alice to get off the rocking horse and find her bear, and noticed the rocking horse suddenly stopped dead in its tracks, and the teddy bear was slowly being dragged closer to the bed. Her parents didn't know what to do at this point. They couldn't keep watch over Alice every night for fear that she might drop something heavy on her physical self, and there was no one they could bring this problem to without Alice being taken away.

Alice's father, Geoff, decided to give his trusted brother, Jack, a call for advice. Being a Company agent, Jack suggested they bring Alice to Primatech in Texas as soon as possible, where there were people that understood her conditions, and who were in good form to help. Geoff and Sharon believed Jack, and brought little Alice to the Company. Alice was retrieved by an agent by the name of Alessandro Moretti. This marked one of the few times Geoff and Sharon ever saw Alice again.

Alice's first few weeks in a Level 5 holding cell weren't the easiest for her new handler. She didn't take being separated from her family well at all, and when a telekinetic child throws a fit, it never was a pretty scene. But, as time went by, since Alice was still very young, she slowly but surely began to accept her new surroundings. To help Alice gain more control of her telekinetic powers, the Company scientists gave her daily doses of a power dampening pill, so she could work with just a little bit of power at a time. Alice was also tested often in her power development as part of their research. From ages six to twelve, she was strictly prohibited from moving other objects with telekinesis, but was strongly encouraged to use it for enhancing herself in her physical training, which primarily consisted of running carefully designed obstacle courses meant to test her strength, agility, and cunning. The obstacle courses often could not be completed by a civilian, or at least within the allotted amount of time. Oftentimes it required some sort of enhanced movement so she could reach certain areas to advance, such as ledges a normal civilian of her stature could not reach, or great heights from which she could jump and land safely to shave time off in the courses. Everyday she was to spend at least three hours running such tests, or train on certain movements that would assist her in the current obstacle courses. The scientists were ecstatic in their discovery of Alice's telekinesis-derived secondary power. In one course, all Alice needed to do was to climb over a 30 foot vertical wall. Tried as she might, Alice could not become light enough to jump that high, and the wall had nothing for her to grab onto. For days she was stuck on the same test. The result the scientists were looking for was self-flotation. Instead, Alice created telekinetic "objects" in the forms of handle bars all the way up the wall, and she was able to climb over. The tests began to gear towards this new ability, named "Mimesis", where obstacles could only be passed by the creation of certain objects. What they came to realize was Alice needed incredible amount of concentration to use her telekinesis in such a way, and she was often hurt in the process while falling from walls and such when her mimesic objects didn't hold its shape. Alessandro, having bonded with the young girl after years of handling Alice, vocally complained about the Company's methods and treatments of her, and even physically assaulted several scientists when they demanded Alice continue with a test that resulted in her twisting her ankle.

At night, Alice studied school subjects via computer programs under Alessandro's guidance. Alessandro wanted to teach Alice about Catholicism, but the Company decided to leave religion out, believing faith could derail several psychological issues they were working on with Alice. Alessandro did convince them to let Alice learn to play the piano, however, as an outlet for her creativity and emotions. The two also talked a lot, in what were more or less extended question and answer conversations, since Alice didn't know much of what it was like outside Company compounds. Uncle Alex, as Alice called him ever since she was young, was the closest person to family in the Company she had. On the days where Alessandro was sent away on assignments, she had lots of trouble sleeping at night, and she recorded everything she wanted to say to him every night that he wasn't around, just in case she forgot what she wanted to tell him.

It got a tad tricky after Alice hit puberty. As Alice lacked interactions with people aside from Alessandro, he was the only male presence in her life. In her teenage years, Alice had troubles differentiating the types of love she felt for her Uncle Alex. After an incident where Alice attempted to "act inappropriately" with Alessandro, the scientists decided a change was needed. At age sixteen, Alice was assigned a new handler, and Alessandro was sent away to reunite with his partner. Alice stayed in her bed for ten long days, refusing to get up. Ten days, one for every year they had spent together.

For much of the next year she continued to develop her powers. She never connected well with her new handler, and since she was older now, Alice began to question why she was locked up like a criminal, having a group of people that cared nothing about her dictate what the rest of her life would be like. Although she still got visits from Alessandro, she was becoming more and more disconnected with anything she cared for. At this point, the research team was beginning to make her utilize her telekinesis as a form of attack, prepping her to defend the Company's interests should it come down to it. The new tests annoyed her, as she disliked violence, and she was forced to act in such a violent manner, cutting up dummies and flinging them about with a simple gesture. She protested to one of the researchers, who promptly slapped her across the face and commanded her to continue. In a rare fit of rage, Alice gestured to the man's throat in a pinching motion, crushing the man's wind pipe. She was immediately shot by tasers from all sides, being constantly surrounded by guards during testing now that Alessandro wasn't around to keep her calm. The wounded scientist was quickly taken away, and Alice was locked up in a solitary cell, hooked up to an IV drop that kept her in a year-long coma.

Her freedom finally arrived with a change in the Company's leadership. Director Grace Harper was set on creating a new direction for her organization, one that was to help the world of specials. Naturally, after discovering the comatose Alice, the young woman was immediately set free. Having been reassured the Company was now out to do good rather than to be the specials' police, Alice stayed with the Company to partake in Grace's noble vision. For the first time in her life, she was treated as an Agent, instead of a test subject. All that the Company tried to repay the poor girl for her decade of suffering (her own suite at the Delirium Hotel, luxurious Company car, abnormally high salary) and to ease her back into society, nothing was more exciting than a chance to be with her dear Alessandro again. Unfortunately, Alessandro disappeared with nothing more than a short letter left behind soon after, and Alice felt more helpless than ever as her only guiding light vanished so suddenly. The Company was the only family left for her, and she dedicated all of her time to her job. In return for her loyalty, Alice was given a cover job working for the Delirium, and eventually attended NYU to further her education.

Taking her Agent training seriously, Alice learned much from Grace and Instructor Ben Webb. Groomed to be a Company weapon, Alice picked up the necessary skills quickly and efficiently. Her biggest downfall was how soft and innocent she was. After being assigned to the Fight Club infiltration mission, Alice had her first taste of how cruel humanity truly was. It was also around this time that her powers, unmonitored by a team of scientists, began acting up and slowly but surely killing her. Taking her mind off this fact, Alice auditioned for a movie featuring specials called Ascension, and was happy to receive a part. These sudden blackouts were carried over to the events in the ghost town of Hell, where she met the immortal Elinor, and her boyfriend, Inaki Soler. A friendship formed between her and the special couple, and Elinor began an unusual treatment for Alice's illness by transforming her into a child one day a week. It was in these months the three spent together that Alice and Inaki soon found their way to each other, after many obstacles and a terrible breakup with Elinor.

Their blossoming romance was cut short when Inaki volunteered to participate in the Company relocation and protection program. Believing it was her duty to protect the love of her life, Alice foolishly underwent a memory alteration with a Company assigned special named Charlaine Rosenberg. The procedure rewrote many of Alice's memories, allowing her to view Inaki as an important asset rather than her lover so she could protect Inaki without being emotionally compromised. This sacrifice, aside from losing that love she had for Inaki, was not without its drawbacks. The alteration freed up Alice's repressed and dormant personalities, making the once sweet and innocent woman far more neutral in every sense, and capable of bending towards any spectrum that fits her needs.

Alice is currently an administrator to the Company, as well as a field agent. She takes correspondence courses at NYU's Stern School of Business while working at the Delirium Hotel.

Anything else?- During Alice's stay with the Company, her parents had both passed away on separate occasions due to a motor vehicle accident, and breast cancer. The only remaining family to Alice is Jack Taylor, her uncle, and Agatha Angsten, her cousin. She only has very vague recollection of either of them. Alessandro's visitation rights ceased shortly before Alice was forced into her coma, with the reason that his continued involvement in her life affected her behaviour negatively.

---

Sample RP-

"Alice, the position of your location is quite daring this day." said the Hatter, not overly worried, but rather very interested in the predicament at hand. The grand hall of the Red Castle was littered with the fallen guards. Alice, with the body she possessed when she was six years old, laid her tiny body across the Red Queen's throne, staring into the distance, lost in deep thought.

"What time is it, Mr. Rabbit?" asked Alice, not moving from her pose.

"It is almost time for the Red Queen's return from her afternoon tea from the garden. We should leave now, before she finds out what we've done and screams--" The White Rabbit was interrupted by a loud holler.

"AAAALLLLLLLLLIIIIIIIICCCCEEEEEEEEE!!!!!!!!!!" Shouted a figure with a red gown and a red crown on her head, with a matching red scepter. "How DARE you sit in MY chair, you ungrateful brat! Off with her head! Off with her head!!!"

To the Red Queen's surprise, no one responded to her command, as all of her block-shaped guards were flat on the floor. The Red Queen tried kicking one of them, but he remained motionless.

"What did you... what did you do, Alice??? Why are my guards--" The Red Queen was interrupted by Alice's hand, gesturing for her to be silent.

"Just one moment, Miss Red. He will be here soon." Alice said calmly, not looking towards the woman she was speaking to. This caused the Red Queen to hop up and down with utter rage.

"NO! You will not silence me in MY castle! Jabberwocky!!!! Jabberwocky!!!!!!!!" The Red Queen screamed as the sunlight outside was blocked out by something massive.

"Would you look at that. The sun went down but for a moment. Time for tea?" The Hatter asked.

"No, you mad fools! It is time to leave, before it's too late!" Panicked, the White Rabbit ran behind a pillar for safety.

"I guess he's late, my dear friends. Mr Hatter, would you mind keeping my seat warm for me? This will only take a moment." Alice said, rolling off the throne and landing with her feet on the floor. She brushed off her blue dress and looked up just in time for the horrifying Jabberwocky came crashing down from the roof. A grotesque mess of scales, wings, and razor sharp claws, the Jabberwocky reared its ugly head and looked to the Red Queen, whom had caught its attention with her red scepter. Pointing the scepter towards Alice, the creature stumbled towards the little girl.

"Bite off her head, bite off her head!" The Red Queen laughed, drunk with the power she was wielding by controlling the Jabberwocky. Alice sighed, and waved her hand at the red scepter. Immediately, it was ripped from the Red Queen's grasp, and flew into Alice's small, waiting grip. The Jabberwocky stopped its advance, and stared at the scepter. As if to test the creature's attentiveness, Alice waved the rod from left to right, in which the Jabberwocky followed intently, leaning itself left to right to follow the scepter's movement.

"Well played, Alice." The Hatter said, flipping off his hat in a bow. With the hat close to her, bottoms up, Alice dropped the red scepter into the Hatter's headgear, where it disappeared as if it was dropped into a bottomless hole.

"Oh dear, I do wish you truly have no use for it. An awful long time it takes to find anything from within my hat."

With the controlling scepter gone, the Jabberwocky turned towards its former master angrily. Step by step, it inched towards the Red Queen, roaring and slobbering as it went. The Red Queen, scared out of her wits, backed away and stuttered her plea.

"A-A-A-Alice, p-p-p-p-please don't d-d-d-d-do this... I'll... I'll give you my Bandersnatch! I'll give you my Jubjub Bird! I'll... I'll build you your own castle, alike in size and dignity to my own, and we will have your roses painted blue. B-b-b-blue is your favourite colour, right, Alice? I-I-I will give you my crown too, and have it painted blue! You can be the Blue Queen! Please! Save me!"

When Alice heard all the Red Queen had to offer, she reached her arm into the Hatter's hat, in search of the weapon. She was going to save the Red Queen regardless, but it was always interesting to hear her panic first. Out from the hat, Alice drew the Vorpal Blade. The Jabberwocky, sensing the presence of its ancient enemy, twisted around and pounced at Alice, its tail whipping into the side of the Red Queen, knocking her into the pillar where the White Rabbit was still hiding. As the Rabbit tried to pull the Queen behind the pillar, Alice took a great leap and hurled herself towards the Jabberwocky, the Vorpal Blade raised high above her head. Just before the two combatants clashed, time began to slow down. Alice felt her body floating, as was the Jabberwocky. The Hatter, however, seemed unaffected.

"Time's up, my dear Alice. He has arrived." Said the Hatter, before everything around Alice liquified and flushed into the blackness that now surrounded her. Out from the void, the familiar face appeared. The familiar, grinning face.

"You're finally here. Is it time to go home?" asked Alice excitedly.

"Not yet, Alice." replied the Cheshire Cat, its body floating in space before Alice.

"Okay, maybe next time we meet then." said Alice, waving to the grinning feline as it disappeared once again, and the blackness was sucked away. Alice found herself sitting at the table outside, just in time for the tea party.

****

In the locked cell of the Company's Level 5 holding area, Alice Taylor, age eighteen, lay motionless in her small bed, the IV she was hooked to almost out of the contents it used to keep her in a constant coma. A man walked in, with a cart full of items for refilling the devices hooked up to the young woman. As he was changing out the IV bag, Alice stirred and spoke weakly, eyes still closed.

"You're finally here. Is it time to go home?"

"Not yet, Alice," said the man, saddened at the answer he always gave her. Right before he refilled the IV was usually the time when Alice was the closest to being awake. She always asked the same question, and every time, he sent her straight back into Wonderland.

"Okay, maybe next time we meet then." said Alice before falling deep into her induced coma once again. The man wheeled the cart out of the room, locking it behind him. With one long look through the big window at the slumbering Alice, he felt around his side pocket, making sure his letter of resignation was still there.